Teachers and languages
Only in August we offer you 10* private Russian language lessons by Skype with a native Russian teacher speaking English only for 60,99 USD! Choose the most comfortable time for you!
I want to enroll!

Translation and interpretation


Our team of highly skilled linguists will provide you with prompt and accurate translation services, editing, proofreading and consulting.
We translate and interpret legal, technical, medical documents as well as sites, personal letters and general informational leaflets.
Languages:
Russian – English
English – Russian
French – Russian
Russian – French
Japanese – Russian
Russian – Japanese
Chinese – Russian
Russian – Chinese
Prices for human translation and editing*:


General translation

(personal letters, informational sites, CVs, leaflets)

1 page 1700 characters
40 usd
50 up to 100 pages of 1700 characters
38 usd per page
100 up to 200 pages of 1700 characters
36 usd per page
Technical, medical, legal translation
(having special terms and language)


1 page 1700 characters


65 usd

50 up to 100 pages of 1700 characters




63 usd per page




100 up to 200 pages of 1700 characters




61 usd per page



Editing and proofreading
(after our translator/new translation)

1 page 1700 characters




38 usd (/48 usd)




50 up to 100 pages of 1700 characters


36 usd per page (/46 usd per page)

100 up to 200 pages of 1700 characters




34 usd per page (/44 usd per page)



Our teachers: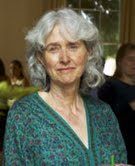 Ann (
British
): My name is Ann. I am an English for Academic Purposes university lecturer and IELTS teacher with many years experience. Of the last two IELTS preparation classes I have taught with my programme, all the students have passed, with 2 out of the 14 getting an 8 out of the possible 9, and all the others achieving scores of over 6.5, with most 7 or over. I am a caring but exacting teacher who will demand the best from you. You could see me as a coach who knows the formula to enable you to succeed and achieve the goal of studying successfully overseas. I hope we will become friends.
Alvin (American English): English is the language you must have to get to the top in today's world. Whether you want to do business with customers and suppliers around the world, apply for graduate school at the top universities on the planet, or expand your mind by making friends worldwide, English is what you need to get what you want out of life. Let me be your guide to English!
I teach conversational English, Business English, prepare for TESOL and IELTS, TOEFL. With English, you can have the whole world in your hand!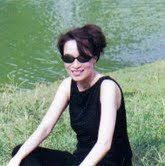 Stella (Spanish, Italian): Hi, I am Stella. I received my Bachelor's degree in Languages. Two of my great personal joys are meeting & helping people of different races and cultures. My multi-cultural experience led my sensitivity and understanding of people especially my tutees. It's all about providing space for individual levels of ability, preparing them for the future and empowering them to reach their full potential and be successful in life. I believe in teaching & studying in a friendly, creative and dynamic atmosphere.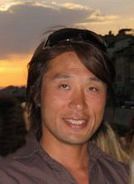 Satoshi (Japanese): Hi! My name is Satosi. I am a Japanese teacher from Osaka. I have taught Japanese for adults and high school students in England, Australia and Japan for 6 years in English. I can speak English fluently.
I can teach any stage from beginner to advanced (also business use) and can draw you into magic world of Japanese calligraphy.
Beginner students are more than welcome!
Let's enjoy conversation in Japanese and get ready to pass all the exams! I will make your dreams come true!
日本語学習はオンラインが一番!
Ann (French): Hi! Your French to be teacher is friendly and easy to speak too:) My lessons are focused on oral speaking and your specific needs, lessons tailor made.I am well qualified and very experienced in dealing with the problems you face in your French language acquisition, and, having taught myself a few languages, I am sympathetic to the challenges you face, and have several effective ways of coping with the problems. Let's have fun together!
Ann (Russian): Hi, I am a creative and punctual teacher with great experience. I also speak German and can teach Russian in German and English. I will help you to enrich your vocabulary, practice the conversation and grammar. With me Russian won't be difficult!
Помогу вам развить навыки устной, письменной речи, a так же фонетические и грамматические умения. Я всегда стремлюсь, чтоб на занятиях ученикам было комфортно, ведь в непринужденной обстановке Вы легче усвоите материал
Petra (German): Hi, my name is Petra. Working towards a goal is a great thing and with any means comes success. I will assist my student to achieve their goals in a successive way and try make them good on what they study. I believe that confidence is key in effective learning. Once the students becomes comfortable with making mistakes and learning the more they are able to concentrate on learning the basic and advance level of German.
E-mail: enroll@etlschool.com
Skype: eteachers.school
* the price is given for General and Business Russian language courses, each session is 30 mins long and subject to teacher's availability. Payment methods available are Paypal, Moneybookers, bank transfer.

* With one order we manage to translate 10 pages per 12 hour working day without proofreading and editing. With editing it takes 4-5 more hours of work as it is done by another person. Any pictures that require special attention using graphical redactors also take additional time (or payment) so leave an impact of the number of pages per day although we are trying our best to satisfy the requirements.